What to

do within 3 Blocks of John Rutledge House Inn

When it comes to walkability, Charleston might just be one of the best destinations out there. The downtown peninsula sits on a stretch of land only five square miles long, and each of those miles is packed with some of the best restaurants, shopping, and art in the world. But sometimes, even the most adventurous traveler wants to spend a day or two close to their lodgings. Luckily, for those staying at John Rutledge House Inn, some of the city's best food, arts, and culture lies just a stone's throw outside the hotel doors.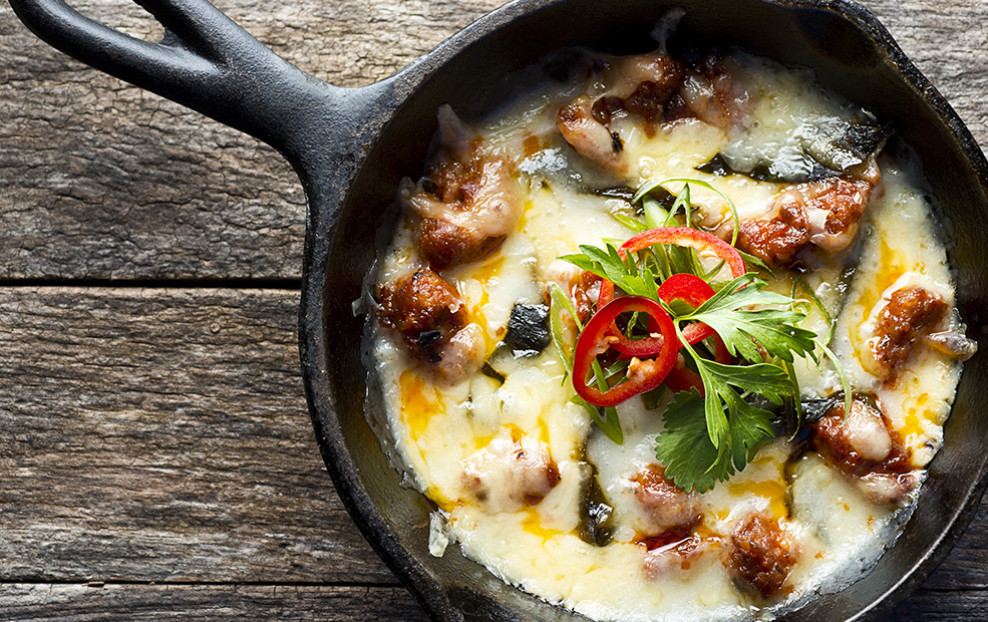 Where to Eat
Gaulart & Maliclet
Blink and you might miss it, but this charming French cafe (known to locals as Fast & French) is the perfect spot for a casual lunch or a cozy date night. Large community tables give the popular spot a relaxed European feel, and the cuisine never disappoints. Pop in on a Thursday evening for the chef's choice fondue special, which includes French house wine, tea or house-blend coffee; or grab a sandwich off the express menu to help fuel your wanderings through the city.
Burbage's Grocery
This family-run sandwich and snack shop isn't your typical corner store. A South of Broad institution since the 1960s, Burbages offers plenty of snack options alongside homemade sandwiches, soups, and salads. Choose to eat in or take a picnic lunch to go; White Point Gardens and Colonial Lake are just a few blocks down the way, and offer gorgeous waterfront picnic views.
Miller's All Day
Situated just past the corner of King and Broad, Miller's All Day offers up breakfast all day long with an emphasis on locally sourced ingredients. Weekend mornings usually come with a few hours wait (and they don't take reservations) so pop by on a weekday for the same meal with a shorter line.
Brown Dog Deli
One of the city's staples, Brown Dog Deli offers gourmet sandwiches, salads and snacks for those looking for a casual (but delicious) bite to prepare for an afternoon of touring the city. This stop is particularly friendly to vegetarian diners and meat eaters alike; those trying to appease a group of choosy eaters will find plenty of options here.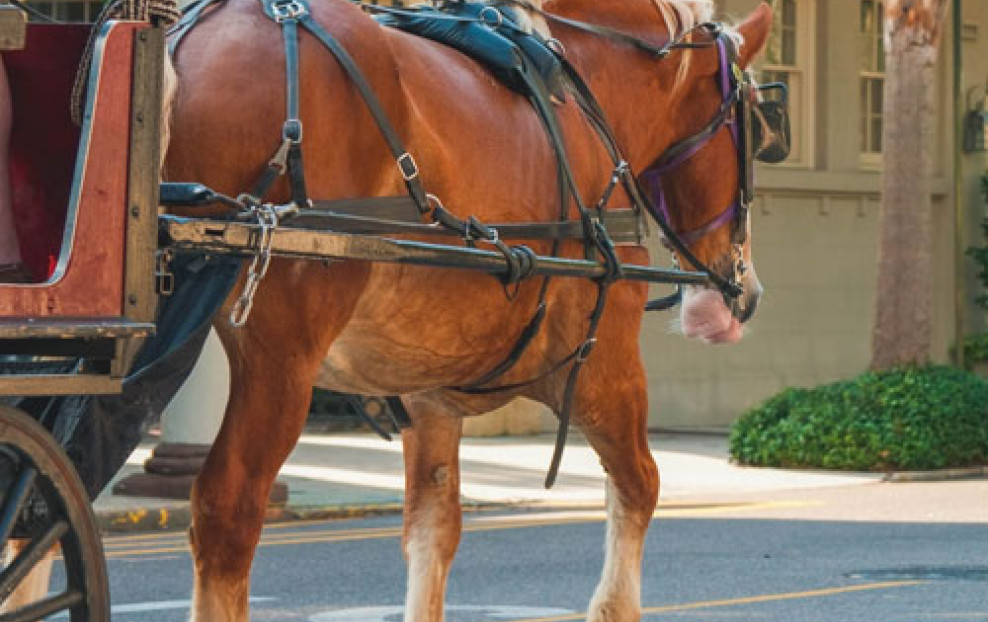 Art & Attractions
Museum of Postal History
Inside the post office on the corner of Meeting and Broad Streets is a charming museum dedicated to just that - the postal history of the city. Stepping into the old-fashioned post office itself feels like taking a leap back in time, and the museum gives visitors the chance to learn about the pivotal role that Charleston's postal service once played in moments throughout history.
South Carolina Historical Society Museum
The South Carolina Historical Society Museum, established in 1855, offers six galleries worth of state and local history. Five of the galleries are static and offer artifacts dating back to the founding of the Carolinas, first-person accounts of the Civil War, and photographs from the devastating earthquake that struck the city in 1886. The sixth gallery rotates seasonally and typically focuses on a smaller subset of state history.
Washington Square Park
Situated just behind City Hall, Washington Square park features a 42 foot tall model of the Washington Monument, and includes dedications to important South Carolinian military battles. The east wall of the park is dedicated to Confederate General Pierre Beauregard, while the west side displays a monument of George Washington. Well-maintained and peaceful, this park is the perfect place to stop and absorb some greenery after a long day of traversing the city.
Saint Michael's Courtyard
Charleston is known as the Holy City for good reason; the peninsula's iconic skyline features over 400 steeples of all denominations. The French quarter is home to dozens of these churches, but St. Michael's Church - located on Broad Street - stands out as the oldest religious structure in the city. The church itself is gorgeous, featuring native cedar pews, stained glass windows, and a 200 year old chandelier. After soaking in the history inside, step out into the quaint courtyard, where both John Rutledge and Charles Pinckney (two signers of the Constitution) are buried.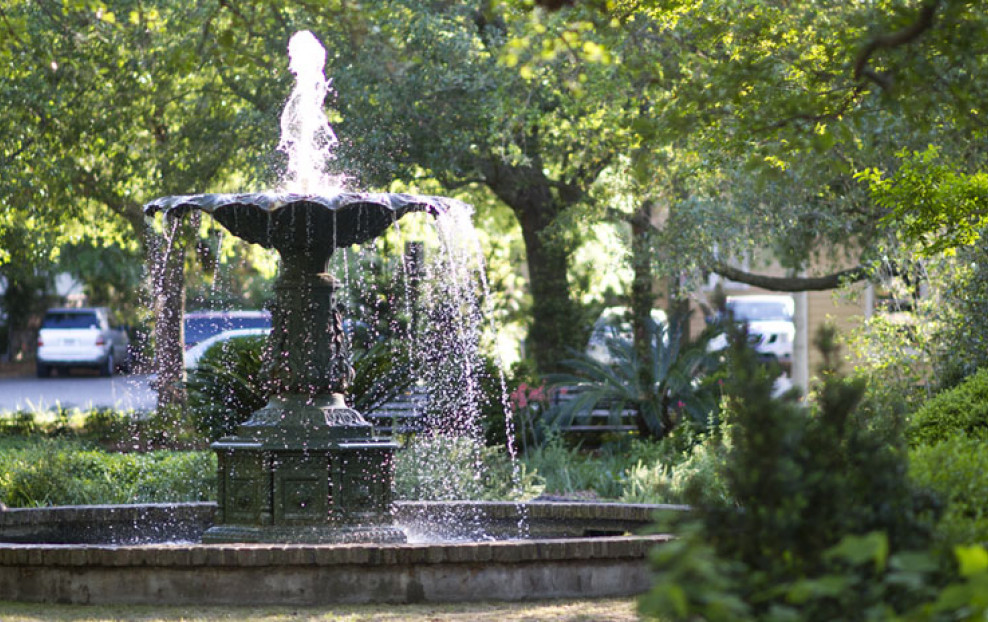 Shopping
The Boutique
The Boutique, tucked away on the corner of Broad and Logan Streets, has been providing Charlestonians with gifts and homegoods since the 1950s. The store currently offers a wide variety of tableware, linens, and lingerie, as well as a carefully curated selection of locally created goods and gifts.
Old Whaling Co
Looking for some luxurious bath goods to soak away the stress of a long day of enjoying the Holy City? Head into Old Whaling Co, which sells locally crafted body butter, soaps, bath bombs, salt scrubs and fragrances. And if you fall in love with one of the fragrances, rest assured - the brand is stocked in retailers across the states.