Gallery Guide to Charleston
January 09, 2019
Gallery Guide to Charleston Article
Artists from around the world have flocked to the holy city to find inspiration. Located right in the heart of the Charleston, there are two rising art districts.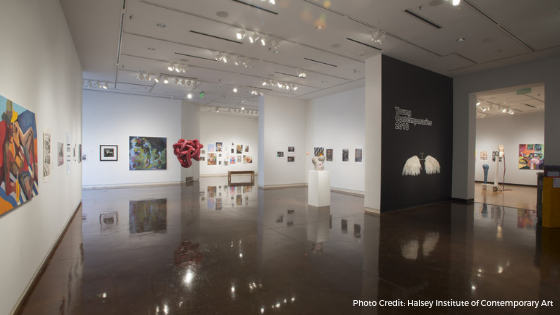 One on Broad Street called Gallery Row and another located in the historic French Quarter one block North of Broad Street. Spend the afternoon leisurely strolling through the art districts as you will be captivated by vibrant and awe-inspiring works of art that can only be found in Charleston. Many artists have been drawn to Charleston for its charm and serene surroundings which can be reflected in their artwork. Whether you are looking to bring home a piece of Charleston with you or you an art enthusiast, this guide will help you find the Best Art Galleries in the Charleston, South Carolina.
Robert Lange Studios – 2 Queen Street, Charleston SC| 843.805.8052
Robert Lange Studio has been voted as the Best Art Gallery in Charleston by Charleston City Paper and Charleston Living Magazine. This art gallery offers residency space for many different artists from a diverse range of styles and levels of their careers. The gallery is own by a married couple and fellow artists are Megan and Robert Lange, both artists have their own art displayed at their gallery that is characteristic of contemporary and hyper-realism style that gallery is known for. Recently the Lange's have created an art studio bedroom space for the international artist to come to Charleston to be inspired by the beauty in the city. This gallery is located in the heart of the art district on the same street as many other Charleston icons including the Dock Street Theatre, Foot Light Players Theater, and six other different art gallery. Open daily to the public 11:00-5:00, this is a must-see stop during your time in Charleston.
Mary Martin Gallery -- 103 Broad Street, Charleston SC | 843.723.0303
The owner of this gallery -- Mary Martin specializes in mentoring unknown artist and helps them become nationally recognized. She specializes in contemporary art but also known for being an eclectic gallery that thrives from original and captivating pieces. This gallery has been named one of the top 25 galleries in America by the American Art Awards and is located one of the popular streets in Charleston the corner of King and Broad Street. Mary Martin hosts monthly ongoing exhibitions that allow Collectors and general art-lovers a chance to meet potential upcoming artists. This gallery is home of a range of art from realism to abstract as well as sculptures, water fountains, glass work and more. Stop by on Friday evenings until 8:00 PM to meet featured artists and other local art-lovers.
The Halsey Institute of Contemporary Art – 161 Calhoun St, Charleston SC | 843.953.4422
While this art gallery is located outside the official art district – this gallery is the only non-collecting contemporary art gallery in the city. The Halsey Institute believes in the showing "art of now" and has displayed over 2,000 artists still opening. Located at the College of Charleston in the School of the Arts building, this 3,200 square feet gallery has a museum level of quality exhibit space. Halsey has between five and seven exhibits per year. The gallery host contemporary artist that are either emerging in their career or artist that are established on a national level. All exhibits are accompanied by an educational program including lectures, panels, screenings, and other special events. The Halsey Institute has continued to provide audiences with behind scenes access to the artists that are in residence as they create new pieces to be featured in their gallery. This gallery is open during Monday – Saturday and free for the public.