A TOAST TO JOHN RUTLEDGE HOUSE INN

VOTED TOP 5 BEST HOTELS IN CHARLESTON
by Travel + Leisure
Welcome Home to the
The only home of a signer of the United States Constitution that now serves as both a living national historic landmark as well as an inn, the John Rutledge House Inn® mixes its original features in a charming historic setting with incredible amenities and a timeless sense of Charleston's heart and soul.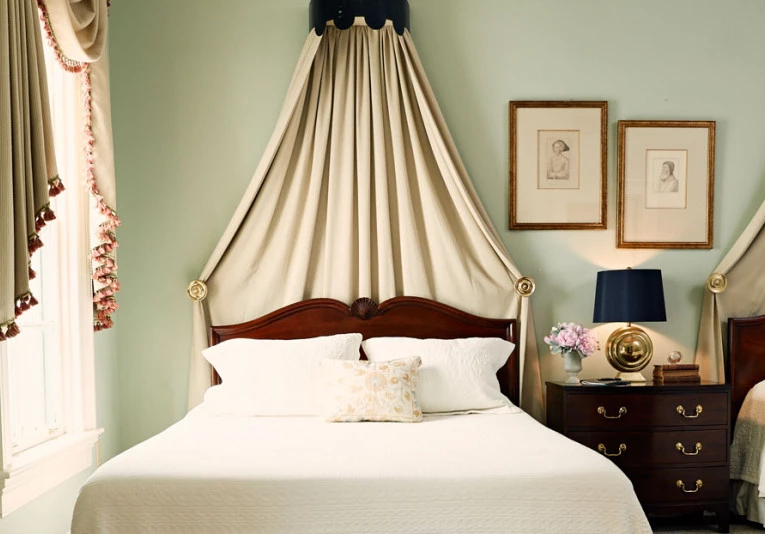 Treat Yourself To

Warm Southern Hospitality

The one-of-a-kind John Rutledge House Inn® dates back all the way to 1763. Explore the heart of Charleston and create your own adventure with antique shops, art galleries, historic buildings, and stand-out dining.

View More
Very Pleasant Stay

We spent 5 nights in the main building and thoroughly enjoyed the experience. The location is great, facility good, and staff is excellent. We felt quite pampered to have a made to order breakfast served at our choice of locations. We would look forward to a return visit.

- dra226

Cozy and Luxurious Inn

Absolutely amazing place to stay in Charleston. Around the corner from the best restaurants, and gorgeous rows of houses. The John Rutledge House Inn®is much more than B&B, packed with amenities and unparalleled customer service. The building and rooms are grand while still intimately historical.

- Gahw328

Wow!

This house has a style of its own! Beautiful iron work. The marble stairs offer a grand entrance, the green blue iron is beautiful, even the sidewalk out doors shows the significance of this family. Anytime you can stand in a place of history and think back to a time long past and be in awe of its grander.

- FLSunnygirl

Wedding Stay

My entire family took over the John Rutledge House for my wedding. They were incredibly courteous, helpful, accommodating and service oriented. The home and amenities were top notch. We absolutely loved the staff - you can't beat the location either. We were able to walk everywhere. We will definitely be staying again.

- Natalie B
Words From The President
We are honored to receive such a prestigious award and be listed among many wonderful hotels. Thank you to Travel and Leisure for hosting the awards and to all of those Travel and Leisure readers and past guests who took the time to comment and vote for us.
Cheers!
Our Perks

Book Direct Benefits
Complimentary deluxe continental or cooked breakfast
Afternoon tea & light hors d'oeuvres
Evening port, sherry, & brandy
View All
Features You'll Love

Our photo opportunities are endless

If you're ready for your close-up, be sure to grab a shot in front of the inn. The teal-colored wrought iron and black-and-white checkered sidewalk are photograph favorites.
#1 Best Hotel in Charleston 2021
Travel + Leisure
Top 5 Best Hotels in Charleston

2022 Travel + Leisure

#8 Best Small Hotel In the U.S.

2022 TripAdvisor Travelers' Choice Awards

#12 Best Hotel in the U.S.

2021 Travel & Leisure

#1 Best Hotel in Charleston

2021 Travel & Leisure

Top 10% of hotels worldwide

TripAdvisor's 2021 Travelers' Choice Awards

#2 Best Hotel in Charleston

2020 Travel & Leisure

#12 Best Hotel in the United States

2020 Travel & Leisure

#5 Best Hotel in Charleston

Top 20 Small Hotel in the U.S.

2019 TripAdvisor Travelers' Choice Awards

Four Diamond Distinction

AAA Travel
Visit The Historic Holy City
From cobblestone alleyways to hip clothing boutiques, Charleston's culture is a seamless blend of old and new.
Our Statement

Of Dedication

We are passionate about and dedicated to preserving historical authenticity while inspiring an inclusive, accessible, and unified future. We strive to lead our community and beyond to journey through the history and cultures that have transformed the fabric of southern food, art, and hospitality.

Learn More